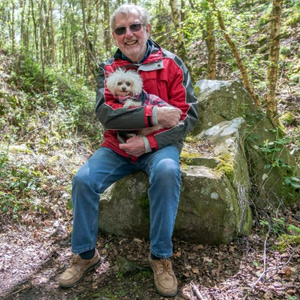 John Eric Dickinson - DICKO
18-07-1943 to 24.10.2020
It is with great sadness and heavy heart that Angela at Wesley Marine Windows has to announce the passing of her Husband and Co Worker John Dickinson.
Anyone who had the pleasure of meeting John or working with him knew what a kind, caring true gentlemen he was, with his sense of humour to make anybody laugh.
He was a True Legend and will be massively missed by all that knew him; the memories left behind will be a comfort to us and also be with us forever.
REST IN PEACE TO A BEAUTIFUL MAN
Covid-19
As from Thursday 14th May we will be open for business all be it with a skeleton staff so please bear with us.
Our office hours will initially be 9am- 4pm Monday to Friday.
Stay safe
The team at Wesley Marine Windows Ltd
Wesley Marine Windows
The best option for your Dutch Barge and Canal Boat building project
Our comprehensive range of aluminium narrowboat windows and portholes can be supplied in a choice of fixing options: either the standard Hidden Fixing type with screws recessed into a channel and covered by a black insert or our new Narrowboat and Dutch Barge Clamp-on Window fitted without any external screws leaving a neat professional finish.
Our Double Glazed Narrowboat Window Range are manufactured using 2 sheets of 4mm toughened glass to BS6206A with a Super Spacer® seal between and can be supplied as Clamp in or as Face Fixing with fixings showing.
All our Standard Narrowboat and Dutch Barge windows are supplied with 4mm toughened glass to BS6206A and the necessary certificate of compliance.
The choice of finishes is wide, varying from bright or matt anodised through the many powder coated options to the highly polished natural aluminium frame.
A wide choice of frame styles is also available ranging from a basic Top Hopper with mitred top corners and radiused bottom corners to elegant arched top Dutch Barge style boat windows which can be fully opening or hopper type.
Not forgetting the interior we supply porthole and window inserts either in a very high quality wood finish, synthetic wood (fibreglass),  or in the case of portholes, solid brass or aluminium.
Shower Doors
1600mm, 1700mm and 1800mm High Quadrant Shower Doors
1600mm ande 1700mm Pivot and BiFold Low Height Shower Doors in Stock, Made to Measure Shower Doors Manufactured to Order
For Marine or Loft Shower Details go to our Online Store or www.petiteshowers.co.uk
Normal showers too tall for your boat, loft, or bathroom?  Wesley Marine Windows have added a comprehensive range of short Narrowboat or Loft Shower Doors, Narrowboat Shower Trays, Shower Walls and ancillary equipment to their portfolio especially manufactured to fit neatly into a narrowboat or low bathroom. We can also supply bespoke shower doors, bifold  or pivot side fixing in white powder coating.Please note, we now have a range of high quality 1600mm and 1700mm bright finish pivot and bi-fold shower doors in stock.
Check our Shower website www.petiteshowers.co.uk
email: wesleymarinewindows@gmail.com
Working with Boatbuilders

Wesley Marine Windows already supply narrowboat windows to several leading boatbuilders, chandlers and marinas. We offer high quality products, services and competitive trade discounts.
Buy Online!